Click the image below to learn more!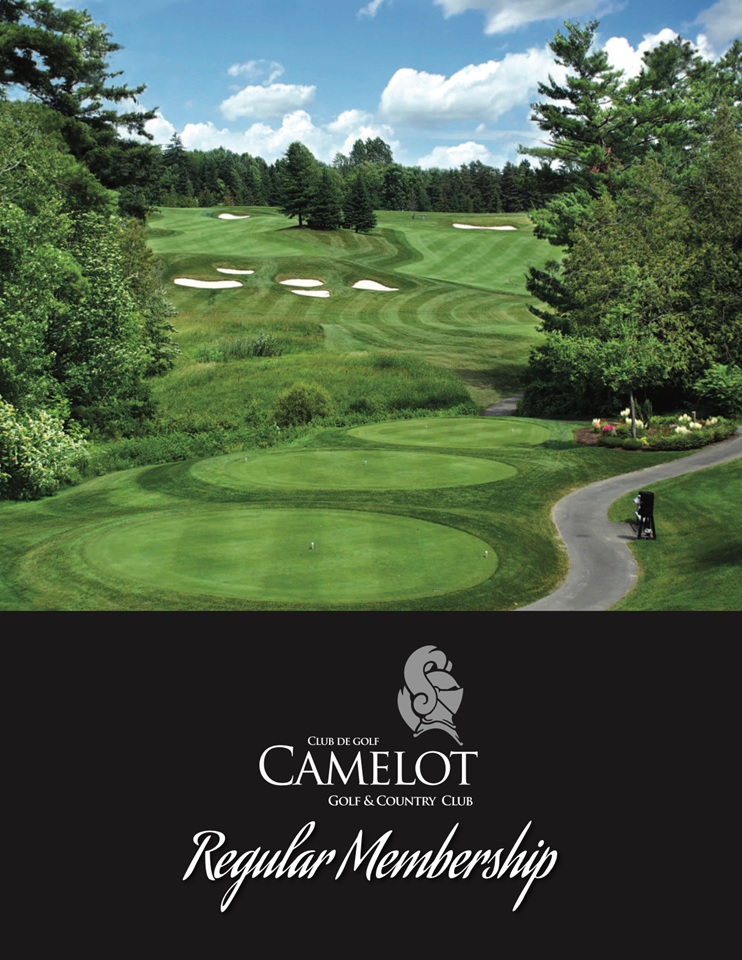 Premium Membership
A Premium Membership is at the core of what makes Camelot Golf & Country Club unique. This is a fully privileged Membership that offers unrestricted access to both the golf course and clubhouse facilities. Reflective of Camelot's modern approach to private Club Membership, they are available equally to ladies and gentlemen. Offering the advantages of traditional private Club Membership, Premium Membership at Camelot provides a 'certificate' as one of the owners of our not-for-profit club and is classified as a 'Regular Membership' in our club by-laws with full voting rights once the entrance fee is fully paid.
Membership Features
Unrestricted access to Eastern Ontario's premiere private golf course

Complimentary use of a majestic Clubhouse featuring a modern, three-level patio overlooking both the golf course and the Ottawa River

Unlimited use of our expansive practice facility, featuring over 1 acre of grass tee deck plus two short game areas

A complimentary Junior Memberships for children aged 8-18 (including free clinics)

Full wooden locker located within a luxurious locker room

Towels, facecloths and locker room amenities provided for your convenience

Complimentary shoe cleaning service

All-inclusive amenities including tees, pull carts, club storage and cleaning

Highest priority given for weighting system for tee-time lotteries

Access to our reciprocal program, providing membership access to 10 premiere clubs in major centers such as Montreal, Kingston, Toronto, Windsor and Victoria

Concierge service providing for access to private Clubs throughout Canada
Entrance Fee:
To enjoy the privileges associated with Premium membership at Camelot, an initiation fee is payable of $15,000+HST. Payable in 10 equal installments annually, once your initiation fee is fully paid you will be provided a 'Membership Certificate' representing your equal part ownership in the club. These installments are non-refundable, but no promissory note is required committing to the full amount should you resign before the end of the payment plan. Alternatively, to be provided the certificate immediately, you may pay the initiation fee upon application and enjoy a 20% savings ($12,000+HST).
Annual Fees:
Annual Dues: $5735 plus HST

Food and Beverage minimum

: $1000 annually

Hole-in-One fee

: $2.00 per hole in one billed monthly when applicable

Golf Canada Card

: $38+HST billed in May

Capital Improvement Fee

: $720+HST (Split into equal billings over 8 months)
Also Available:
Applying for Membership
The first step in the application process is to contact our General Manager Greg Richardson, he will arrange a personal tour of our facilities at a time convenient to you. He will also provide pertinent information and be able to address any questions you may have in a relaxed and private atmosphere.
He may be contacted at 613-833-0801 ext. 222. Alternatively, you may elect to send him an email grichardson@camelotgolf.ca