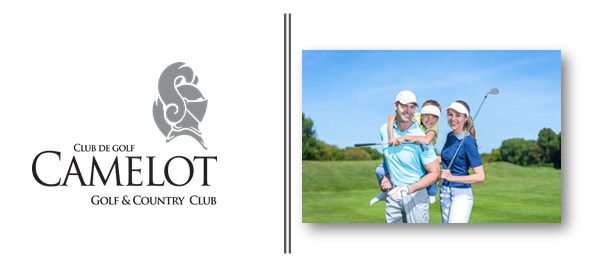 Modern families are busier than ever, and take on many shapes and sizes. But as it has always been, family time remains important to stay connected and build life-long memories. What better venue than a golf course, where you can disconnect and enjoy time outdoors.
Camelot is pleased to provide this opportunity to young families, through the introduction of a new Family Membership. Classified as an Associate membership (non-equity and non-voting), it does not require the purchase of a membership certificate, however this membership is for one (1) immediate family (up to 2 parents & 3 children) only. It permits golf play for adults on a restricted basis, and Junior or pre-Junior Memberships for those children under 19. However the membership does provide unlimited access to our clubhouse and special events such as Easter Brunch, Mother's Day and Pasta Nights.
Restricted access to one of Eastern Ontario's top ranked golf courses (SCOREGolf 2020)
Adult(s) can book tee-times on weekends or holidays after 3pm on an unlimited basis
Use of an expansive, state of the art practice facility during permitted tee-times, and after 6pm on Thursdays & Fridays
Juniors under 19 provided applicable Junior Memberships as part of fees
Complimentary amenities including tees and pull carts
Club storage and Locker rental is an additional charge if available.
Ineligible for participation in club championships, league play or intersectional qualifying
On-line tee-time booking available, but restricted from use of reciprocal program
Membership capped at 10 Families.
Use of a majestic Clubhouse, with a multi-level patio overlooking both the finishing holes of the golf course, and the Ottawa River
We are not accepting new applications at this time. We are accepting a waiting list of applicants and we can advise when openings may be available. Please email membership@camelot-golf.com to have your name added to the list.
Click here for 2021 fees & dues
.
Twitter: @CamelotGolf
906 Quigley Hill Road, Cumberland, ON K4C 1H1