To mark the silver anniversary of Camelot, the Board of Governors & 25th Anniversary Committee decided to add something very special to the golf course: A beautifully designed stone bridge. Like the redesign of the sand traps, the rebuild of the locker rooms and the addition of the fairway drainage system...the bridge is a permanent addition to our club that adds yet another step in making Camelot one of Canada's premier private facilities.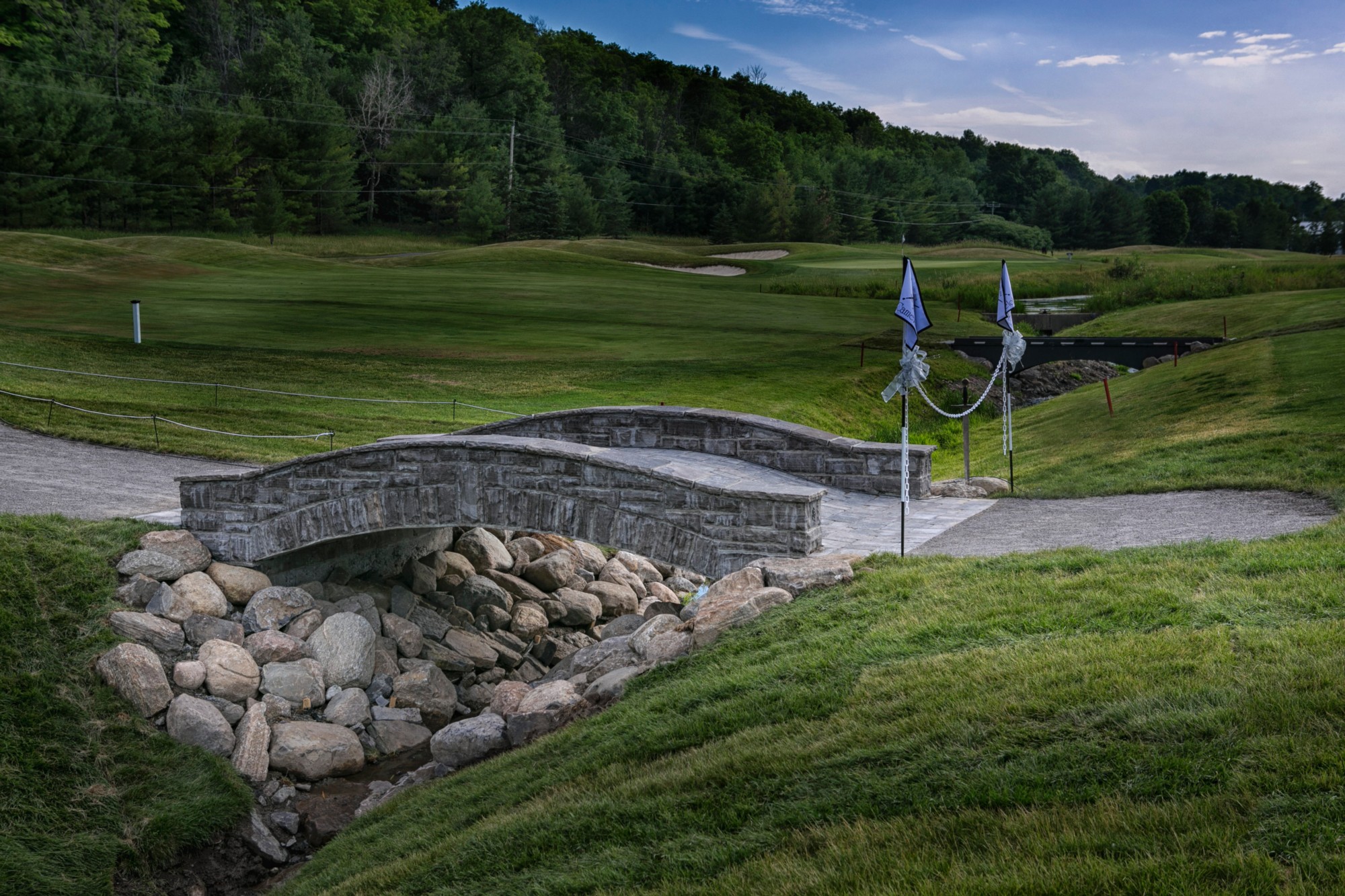 Thank you to the stone mason contractor Summerstone, owned and operated by Fred MacMaster from Navan, for their professional, high quality work that delivered our bridge on time for the unveiling ceremony. This took place on Wednesday July 6th, the exact anniversary of the first rounds of golf in 1991 at Camelot! Below is a photo of the unveiling ceremony, with honoured guest City Councillor Stephen Blais.
The 25th Anniversary Committee chose to raise funds for this project by offering the membership an opportunity to become a "Bridge Patron". Thank you to the 12 Bridge Patrons that came forward to help support not only the construction of this bridge, but the Anniversary Celebrations themselves. Each of the patrons has a specific stone carved on the bridge to commemorate their contribution. Further another 21 Members came forward to serve as 'Sponsors' of the Anniversary.
With such great financial support, and volunteer efforts to maximize the use of these funds, a secondary project was approved! A pedestal clock standing 12 feet tall adorns the practice facilities, with a 24" face that makes it possible to see the time from the practice tee deck, the practice green and both pitching ranges!